Long-Term Purchase or Short-Term Lease, All Your Finance Options Can be Found at Pony Express Ford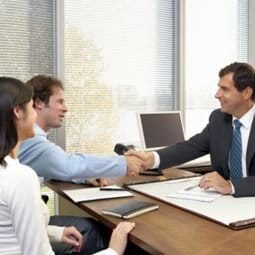 Test driving and researching new vehicles are the fun parts of shopping for any new crossover, SUV or truck. Budgeting, running the numbers, and figuring out repayment plans are the not-quite-fun part for many Nebraska drivers. At the Pony Express Ford finance team, we can't promise to make setting up a payment plan for your new car fun, but we can promise to make it easier. We work with many banks in the Minden area and walk you through every step of the process, to make it easier to understand and more efficient for you.
Financing Solutions Made Easy with Pony Express Ford
Do you want to lease your new Ford? This option lets you trade your crossover, SUV or truck after a few years for a brand-new one, and often means a lower monthly payment while buying means you see the loan through to the end until it is paid off. The result of buying a new or used vehicle is that you own it outright, and that's something that our Nebraska drivers can appreciate.
Take the Guesswork Out of Vehicle Financing with Pony Express Ford
Browse the collections of available new and used models here at Pony Express Ford. When you're ready to start the test drive and financing phase of your journey, visit us in Minden. We look forward to helping you tailor your perfect payment plan and making the entire process painless and easier to understand. You can even get started online, before you even stop in, by filling out your application paperwork ahead of time using the convenient tools on our website. Fill it out soon and let's get started on your path towards a new vehicle.